Our general carpentry services cover a broad cross section of projects. While we primarily construct and repair decks, verandahs, pool decks, and stairs, we can also provide window and door installation. Better Carpentry can install kitchen and bathroom flat packs, as well as repair structures around your house or commercial premises.
If you are on Brisbane's northside, Better Carpentry are your trusted local provider for all your carpentry needs, specialising in:
Balustrade Repair and Construction (Timber, stainless steel, and glass)
Window and Door Installation
Fencing
Better Carpentry carry out all forms of building maintenance on residential and commercial properties. Good building maintenance is essential if you want to protect and maximise your biggest asset. Put simply this means repairing the effects of the Australian elements, particularly heavy rain and pests. Better Carpentry are experts in identifying, anticipating and maintaining buildings damaged by the weather and pests.
Our maintenance services include:
Water damage repairs
Termite damage repairs
Window and door repairs
Contact us today on 0401 362 225 to arrange a quote for your new outdoor stairs, deck repairs, or other project.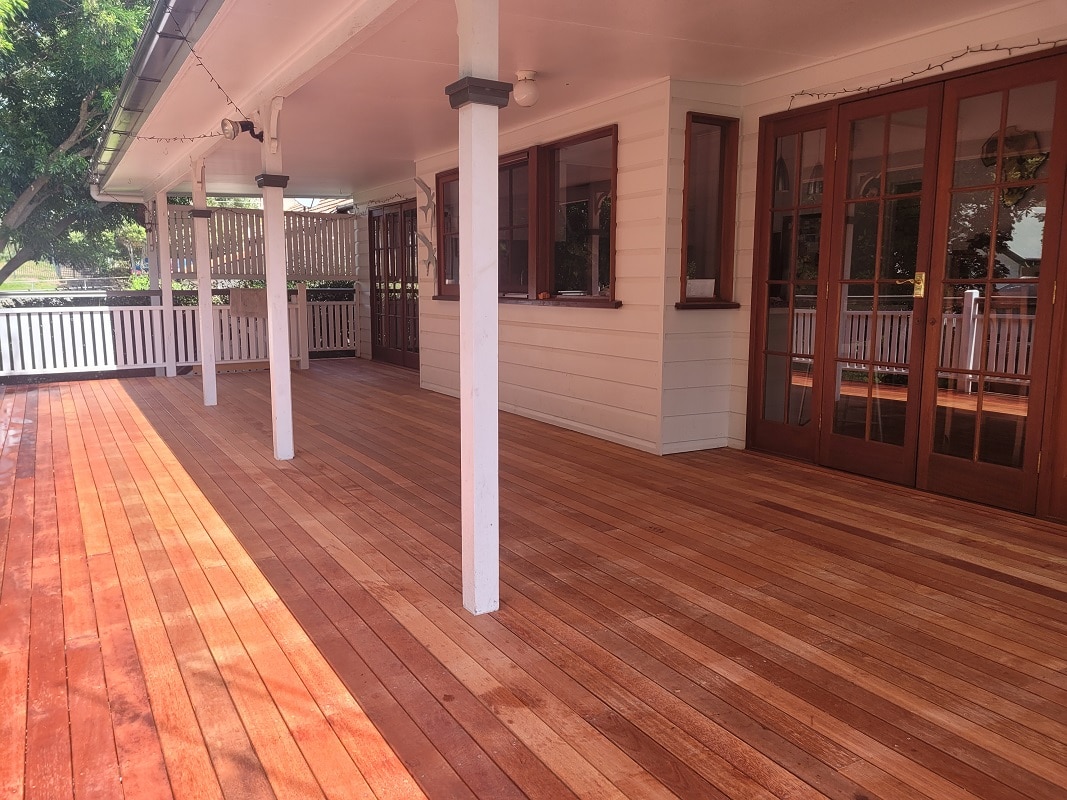 John at Better Carpentry can build or repair your deck using quality hardwood, treated pine or composite materials. As a licensed carpenter with over 20 years working in this space he can ensure structural integrity coupled with a high quality finish.
Not only does a new deck look great, but adds to the value of your house and is a great lifestyle addition.
"John has managed projects for me on a number of occasions. I am extremely happy with John's work. His attention to detail and advice are exemplary. I have total trust in John, not only with his work ethics, but being able to leave my home unlocked for John to carry out works without worrying about not being able to be in attendance myself. It has been a pleasure doing business with John."
Kim A
Hendra
"John has done a number of projects for me over the years. Look no further. John does an excellent job."
Tony and Helen TT
West End
"John always does a fantastic job. I highly recommend this business".
Steve N
Gordon Park