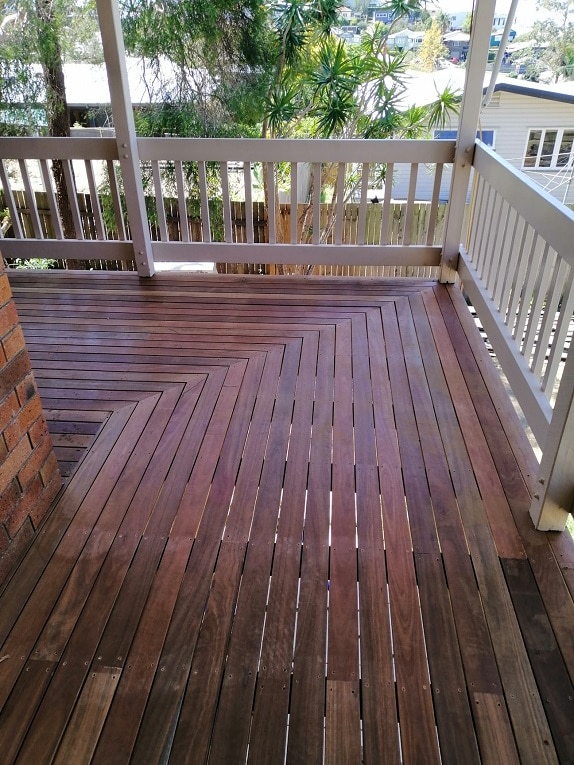 A new deck look great, adds value to your home and is a wonderful addition for the Brisbane climate and lifestyle.
Better Carpentry can build or repair your deck using quality hardwood or other suitable materials. As a licensed carpenter with over 15 years working in this area John ensures structural integrity coupled with a high quality finish. 
John at Better Carpentry has extensive knowledge and experience working with the various architectural styles of houses in the inner city suburbs of Brisbane and is aware of the peculiarities and common challenges associated with local houses. This knowledge and experience really count when it comes to getting the job done properly.
VERANDAH AND DECK REPAIRS
"John has managed projects for me on a number of occasions. I am extremely happy with John's work. His attention to detail and advice are exemplary. I have total trust in John, not only with his work ethics, but being able to leave my home unlocked for John to carry out works without worrying about not being able to be in attendance myself. It has been a pleasure doing business with John."
Kim A
Hendra
"John has done a number of projects for me over the years. Look no further. John does an excellent job."
Tony and Helen TT
West End
"John always does a fantastic job. I highly recommend this business".
Steve N
Gordon Park